So it's no secret that we LOVE to craft at our house.
We're constantly looking up fun new things to make to decorate with, and if it can be used during a session, then it gets super bonus points.  For this session, we crafted the tie onsie, hat AND the garland in the back.  This tutorial is all about the cute garland.
It is a great kid-friendly craft that doesn't take that long at all (and it's not expensive, horray)
We had the felt on hand, but only used 4 pieces of felt to make two 4 foot (roughly) lengths of garland.
So Here's what you need:
4 pieces of regular sized felt
Yarn (or string, jute, ribbon) whatever strikes your fancy
Marker, Scissors, pins, and a hot glue gun.  I also had a little heart shape that I used as a template, but size yours as you want.
I tried regular glue, but it would have taken way too long to set up.  If you try it, let me know.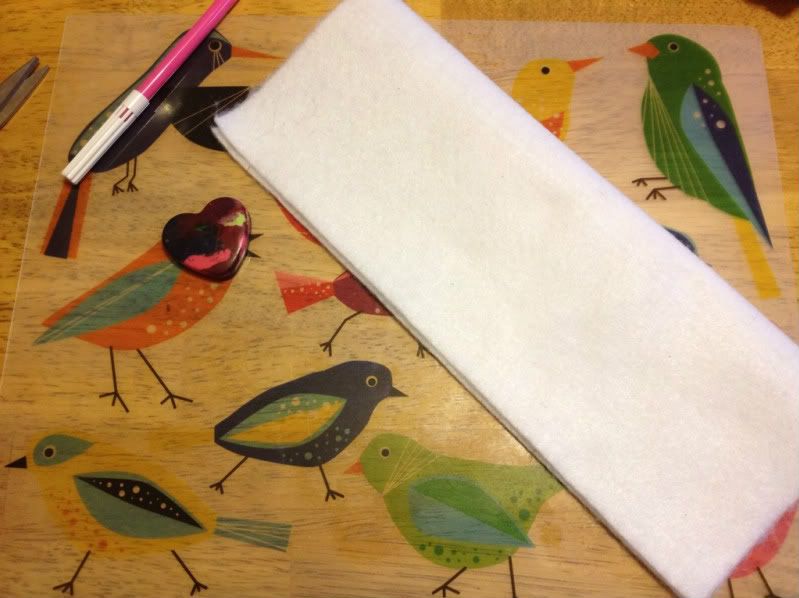 Okay, so yes my little heart is a previous love day craft-from two years ago…we're recycling their use for this craft.  I liked their size.
So here's how easy this craft is.  I folded the felt in half.
I traced the heart to maximize the felt usage, so keeping the hearts as close together as I could.
I filled the whole sheet as best I could and got a few more hearts out of some of the other colors.
I pinned some of the hearts and then cut them out in sections to keep everything together and orderly.
I did this with all 4 colors.  Just a note: If you're going to use sparkle felt, make sure you fold the sparkle side together, keeping the sparkles in the middle.
I tied a slip knot in the top of the yarn, then put both ends of the string in the middle of the first heart to anchor it.  I then just hot glued the hearts in a pattern down the yarn.
At the bottom I tied another knot before gluing on my last heart and also glued those strings inside the heart so that there was a loop on both ends.
We used them to decorate our little trees next to the fireplace in lieu of all our pretty Christmas decorations that just came down.
So that's it.  See how easy!
What will you do with yours?  I can't wait to see!!